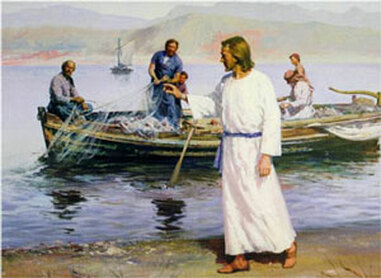 Welcome to St. Stephen's Anglican Parish Blog
for Sunday, 22 Sunday, 2017
'Tolerance of intolerance is cowardice'
Ayaan Hirsi Ali
(Let's be brave!)
********************
8:00 am St. Stephen's, Chester Holy Communion
9:15 am St. George's, East River Holy Eucharist
11:00 am

St. Stephen's, Chester Holy Eucharist
Readings: Isaiah 9: 14; Psalm 27:1, 5-13;
Corinthians 1: 10-18; Matthew 4: 12-23
********************
Band 3:00 pm (Program Full)
Wed, 25 Jan from 1:00 - 2:00 pm
in the Tyler Grant Room. All Welcome!
FOUND
A ring was found in St. Stephen's Church.
If you have lost a ring recently, please contact the Parish Office.
BLOOD DONOR CLINIC
next clinic being held at the Royal Canadian Legion Chester
Mon, 23 Jan 4:30-8:30 pm.
COMMITTEE REPORTS
All committee reports must be delivered for inclusion
in the Annual Report by Wednesday, 25 January.
If you are unable to send the report via email,
the reports can be dropped off at the Parish Office.
Looking for volunteers to help run
a little Tuck shop at Shoreham Village .
Hours not set but possibly 2-4 pm
Please contact Linda Bell 092-275-5631
8:00 am St. Stephen's, Chester Holy Communion
9:15 am St. George's, East River Parish Family Service
Readings: Micah 6: 1-8; Psalm 15; Corinthians 1: 18-31;
********************
Notes from Epiphany Parish Day
St. Stephen's Parish Centre
On Saturday afternoon, we gathered as members of St. Stephen's to undertake some discernment about possible ministries we could undertake in the near future, given the assets that we have as a parish community. Those present were asked the following questions, and their responses are recorded below.
- We greet people as friends
- We are intentional about participating in inter-congregational
worship in the parish.
- We recognize the different needs of different congregations.
- We have excellent outreach (Musical Friends, PWRDF), and
individual members are generous in giving to particular outreach
projects (Mission to Seafarers shoe boxes, etc.).
- Our administrative support provided by Cindy Bradette is
outstanding, and is very helpful in welcoming and orienting
people in the parish
- Supportive and capable Lay Readers.
- The provision of the Parish Centre to the community is a
valuable form of outreach. Functions that we hold in it are done
well and are well regarded in the larger community.
- Readiness of volunteers to help.
- Visitation to sick is done well by the clergy.
- Our Altar Guild is very attentive and diligent.
- Parish members support and keep track of one another.
- Very good upkeep of the properties.
- There is immense ambition and desire to continue and grow the
traditions, culture, and ministries of the church.
2.
WHAT BROUGHT PEOPLE TOGETHER IN THE PAST?
- Bringing the community in and making them feel at home at St.
- Rotating the Parish Service
- Rotating venue for Parish Councils
3. WHAT HAS BEEN THE HIGHLIGHT OF YOUR
EXPERIENCE OF ST. STEPHEN'S PARISH?
- Being a Warden & a Parish Administrator
- Participating in spiritual development, formation, and
educational ministries
- Being included in ministry with respect
- Witnessing and facilitating responsiveness of parishioners to
needs within the parish
- Getting to know and work with the people
- Being welcomed and having family welcomed
- Having the opportunity to go to other communities within the
parish
- Acceptance of the ministry of Lay Readers in all three churches
in the parish
- Having had family in parish Sunday School and other Christian
formation
- Seeing the responsiveness of "inactive" or "marginal" members
of the parish to expressed need in the parish (donating items to
the Christmas Bazaar, etc.)
4. WHAT DO PEOPLE REALLY TURN OUT FOR
AND WHY?
- Food, because of fellowship. As well, the preparation of food
provides the opportunity for fellowship.
Also, food and the fellowship it provides are inclusive.
- Kids – People like to see them. The Creche Service on
Christmas Eve is accessible and easy to understand.
- The Parish Centre brings people together.
- Events held regularly in the parish become tradition, which
people come out for and support.
- Prayer services, non-Eucharistic with entire text of services in
bulletin.
- Music – easily understandable and uplifting. It is a major
cultural tradition in the broader community.
- Worship – It is a constant that brings comfort and counsel in
adversity. Ordained ministry and sacramental worship are of
particular importance. Worship helps us search out holiness,
mystery, learning, and provides acknowledgement of belief.
5. WHAT ARE THREE THINGS WE CAN ACCOMPLISH
IN THE FORSEEABLE FUTURE?
A) Make ourselves more visible in the wider community by
providing support and help to broader comunity events (such
as the "bonspiel", "Cut and Run", "Run for the Cure", etc.)
B) Pot-luck suppers with prayer and fellowship & Coffee either b
efore or after worship/offer breakfast between worship
services.
C) Small Groups/Book Club
D) First Communion Classes for young people in our community.
Sunday School for Canaan?
E) Provide space in Parish Centre for young people to accomplish
homework with provision of wi-fi.
(Okay – so it ended up being five things!)
We hope that this accounting of the day is encouraging and inspiring to you! Watch for further developments. Also, please feel free to speak with the Rector and Wardens if you have further thoughts on anything you have read here, and things you feel we can accomplish!
Parishioners wishing to speak to Fr. Ian are invited to call him on his cell phone (902.275.8627) to ensure direct contact and a timely response
.